Very Good Recipes of Colors from A Clove of Garlic, A Pinch of Salt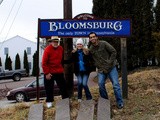 2.22.12 - What i'm Loving Wednesday (The color edition)
By A Clove of Garlic, A Pinch of Salt
Subscribe
02/22/12 21:11
I have something to admit to you. I almost didn't do this post today. I am tired, I have a cold, and my sneezes are explosive. (You should see the look of panic on my students' faces as I scrunch my face up in sneeze-preparation... they know that if my...
Add to my recipe book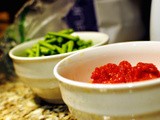 The Colors of Vegas (Wordless Post)
By A Clove of Garlic, A Pinch of Salt
Subscribe
09/07/11 02:39
Recipe for the paella (dish at the top) coming soon... Cooked up by Tiffany at 5:39 PM Email This BlogThis! Share to Twitter Share to Facebook Labels: travel 2 comments: Tina (PinayInTexas) said... Awesome clicks! September 8, 2011 7:16 AM Tiffany (Admin)...
Add to my recipe book