Very Good Recipes of Pudding from A Clove of Garlic, A Pinch of Salt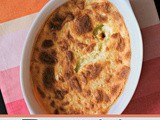 A Letter to you + a Pina Colada Souffle' Pudding
By A Clove of Garlic, A Pinch of Salt
05/28/13 05:20
Dear Readers (or Friends, as I would like to consider you), I am sorry I dropped the ball on the Blog Every Day in May Challenge. I was actually having tons of fun with. It gave me ideas of things to write about that I might never think of, and it pushed...
Add to my recipe book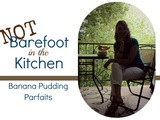 Not Barefoot in the Kitchen -- Banana Pudding Parfaits
By A Clove of Garlic, A Pinch of Salt
05/02/12 15:59
I did it! I am all banana'd out... but I am totally OK with that. I thought this banana stuff would take two weeks, but four weeks and I am still cooking up bananas! That's what happens when you have a little of family of two to eat a whole loaf of banana...
Add to my recipe book