Very Good Recipes of Lemon from Adventures of the Kitchen Ninja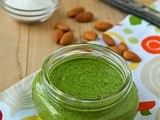 Lemon spinach pesto
By Adventures of the Kitchen Ninja
06/12/14 11:30
Quick and easy lemon spinach pesto made with almonds and parmesan cheese -- enjoy on pasta, pizza, crostini and more. And it freezes well, too! I rarely think about pesto in the winter. Now, I probably should -- the bright colors would certainly cheer up...
Add to my recipe book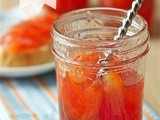 Meyer lemon and blood orange marmalade
By Adventures of the Kitchen Ninja
02/21/14 18:13
My history with Meyer lemons is complicated. Mr. Ninj and I used to live in California, once upon a time. In The OC, in fact. However, no one who actually lived there ever called it "The OC" -- that's just stupid. Let's just say it was a very surreal experience....
Add to my recipe book