Very Good Recipes of Hash from Bobbi's Kozy Kitchen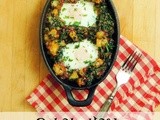 Potato Hash with Spinach and Roasted Red Pepper - Guest Post at Noshing with the Nolands
By Bobbi's Kozy Kitchen
01/03/15 13:00
The over indulging of the holidays is over, and we are all trying to be more healthy. But that doesn't mean you can't have fabulous food, full of tons of flavor. Treat yourself to this Potato Hash with Spinach and Roasted Red Pepper for breakfast or brunch....
Add to my recipe book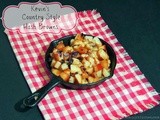 Kevin's Country Style Hash Browns
By Bobbi's Kozy Kitchen
03/05/14 16:02
Kevin and I have been together for almost 6 years now, and in that time I think I have made him breakfast a handful of times. Seriously, no joke. Why you ask? Well it is not because I don't want to, although my idea of breakfast time is closer to lunch...
Add to my recipe book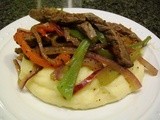 Super Mashers with Steak and Pepper Hash
By Bobbi's Kozy Kitchen
11/21/11 03:29
Since I missed my Rachael Ray Wednesday due to this lingering yuck I have, I went in search of a meal to fill that gap and found this one. I really liked the sound of this recipe. I mean it has peppers in it and I LOVE peppers! Any heat in a recipe is just...
Add to my recipe book