Very Good Recipes of Cabbage from Everyday Mom's Meals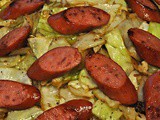 A Meaty Addtion
By Everyday Mom's Meals
01/16/15 06:00
If you are a long time reader of EMM, you've probably seen my recipe for Fried Cabbage and Noodles a hundred times, especially if you follow me on Facebook too. It's one of those recipes that is not only a family favorite, but always a hit with my fans...
Add to my recipe book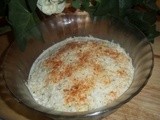 Thanks, Mom
By Everyday Mom's Meals
11/17/11 06:00
I have told you before that there are certain things my mom makes better than anyone else (in my opinion of course) and while I've conquered some of them, others I still refuse to make. Not b/c I don't I think, but b/c I know they will never taste as good...
Add to my recipe book