Very Good Recipes of Cream from Fabulicious Food!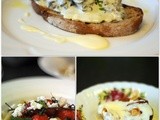 Food on bbc Three Counties Radio and a Mushroom and Thyme Cream Bruschetta Recipe
By Fabulicious Food!
09/19/12 12:08
On Saturday I was very lucky again to be invited back onto BBC Three Counties Radio as a guest on Nick Coffer's Weekend Kitchen. What fun! It's always such a great show to listen to and even more enjoyable to take part as a guest. The show involves two...
Add to my recipe book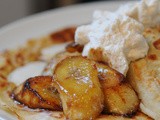 Warm Banana and Maple Syrup Pancakes with Cinnamon Cream
By Fabulicious Food!
02/16/12 11:42
It's half term and we've just got back from a wonderful couple of days in Bath. It's a city I've never been to before and I thought it was absolutely stunning. I do have some photos and foodie tips to share, but as we're a little pinched on time, I just...
Add to my recipe book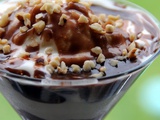 Nigella's Ultimate Ice-Cream Sundae (and mine!)
By Fabulicious Food!
08/15/11 17:29
When I read that the theme for Maison Cupcake's seventh Forever Nigella blog event was 'Iced Dreams' (this month hosted by Arthi at Soul Curry) there was no thought process involved - it was straight for the peanut butter, dark chocolate, double cream and...
Add to my recipe book