Very Good Recipes of Pizza from Foodie 4 Healing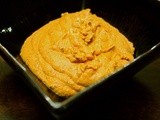 Changing Our Minds + Pizza Hummus
By Foodie 4 Healing
01/03/13 03:00
I believe, that a major step in leading a healthy lifestyle is getting our mind and thoughts right. What I mean is, I was (and sometimes still am, if I'm not careful), an avid black-and-white, all-or-nothing thinker. When you have this mindset, you've automatically...
Add to my recipe book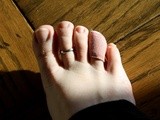 Gluten-Free Spinach Sun-dried Tomato Pizza + Vegan Cheddar Cheese
By Foodie 4 Healing
01/06/12 21:56
Well, I am quite the klutz. My DD inherited my DH's grandmother's mirror. It's round and gorgeous with scalloped edges. It's too heavy to hang on the wall, so we've been leaning it against furniture in her room. This morning while getting the baby from...
Add to my recipe book