Very Good Recipes of Summer from GoodFoodWeek
There are 3 Summer recipes on the blog GoodFoodWeek. (806 on all the blogs)
Click on the title of a recipe or the photo of a dish to read the full recipe on its author's blog.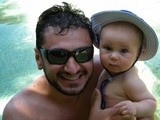 Summer time sadness? Why sadness
By GoodFoodWeek
11/21/13 21:30
Have you heard the song by Lana Del Ray - Summertime Sadness? I really like it, so if you haven't heard it - go check it out on YouTube ... or you can just read on because I'm not quiet sure if you will grasp the long bow I am tying here... fingers crossed...
Add to my recipe book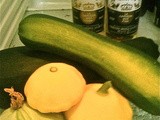 Summer Zucchini & Squash Gazpacho
By GoodFoodWeek
01/11/12 08:00
My veggie patch is yeilding lots of exciting and delicious treats - in fact, upon returning from our 5 nights away in Port Douglas ( a little engagement vaccation), we harvested so many summer zucchinis and squash I just didn't know what to do with them...
Add to my recipe book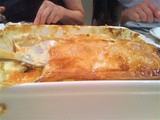 Come back summer
By GoodFoodWeek
03/07/11 23:00
So we are in early March - but all my favourite things of summer have slipped out of my grasp! I feel like the rug has been pulled out from under my feet - Mother Nature, why can't you ever move into Autumn slowly? This week it's harder to get out of bed...
Add to my recipe book