Very Good Recipes of Corn from Juanita's Cocina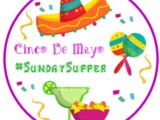 Roasted Poblano & Corn Lasagna ~ Cinco de Mayo #SundaySupper
By Juanita's Cocina
05/05/13 12:00
In portions of Mexico, Cinco de Mayo is a celebration which commemorates the victory of the Mexicans over the French in the Battle of Puebla. Here in the U.S., Cinco de Mayo is an excuse to dance, eat spicy food, drink fruity booze, and fling churros around....
Add to my recipe book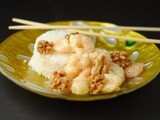 Honey Walnut Shrimp ~ Plus a Mazola Corn Oil #Giveaway
By Juanita's Cocina
03/13/13 11:00
Can you have delicious food AND focus on heart-healthy eating? Yes and yes. Sometimes it's difficult not only for food bloggers, but for any home cook who is looking to serve up delicious food WHILE attempting to serve healthy food. Or at least healthier...
Add to my recipe book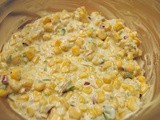 Mesquite Chicken Tacos with Creamy Corn Salsa
By Juanita's Cocina
06/06/12 12:00
It's officially summer vacation for me, and for most of the rest of Texas public school employees. But, I haven't had the opportunity to sleep in late yet. Why? Because my cat believes nighttime is made for play, and daytime is meant for sleep. Having Tooter...
Add to my recipe book