Very Good Recipes of Sweet from Living the Gourmet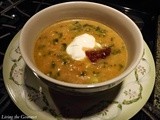 Sweet Potato Soup with Creamed Spinach
By Living the Gourmet
10/17/13 17:29
When the rain begins to fall; plant seeds of flowers to bloom in the sun. Ingredients: 4 sweet potatoes 1 red onion – diced 4-5 cloves fresh garlic – chopped 2 carrots – diced 9 oz. package frozen creamed spinach 6 cups chicken broth ¼ cup fresh parsley...
Add to my recipe book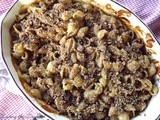 Sweet Macaroni Side
By Living the Gourmet
09/18/13 19:28
I walk each day to the calling of time; simple, pleasurable time; I welcome the breeze that blows softly in my face. I cherish the smell of the salty air and the sound of the seagull's calling. This is the sound wakes my heart and stirs my senses. This...
Add to my recipe book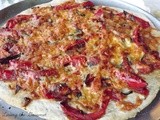 Homemade Pizza with Sweet and Spicy Sauce
By Living the Gourmet
09/09/13 17:20
The days are passing into an autumn chill. There is much work to be done to prepare us for autumn, yet we want to linger in the warmth of the sun; just one more minute. The sun sets more quickly as we settle into the comfort of the chill called fall. There...
Add to my recipe book