Very Good Recipes of Bean from Recipes For My Boys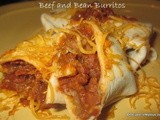 Beef and Bean Burritos
By Recipes For My Boys
04/10/13 00:15
My oldest son loves burritos! Last night he requested them and, of course, I complied. I know you do the same. ~smile~ Enjoy! Beef and Bean Burritos 1 lb ground beef 1/2 onion, about 1/2 to 2/3 cup, diced 1/2 Tablespoon minced garlic Taco Seasoning 27 oz...
Add to my recipe book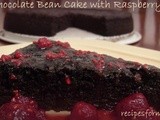 Dark Chocolate Bean Cake with Raspberry Sauce
By Recipes For My Boys
09/03/12 01:32
I am always looking for new recipes to make. Especially ones I can sneak something healthy into like veggies or beans. This time I used beans and nobody was the wiser. It has a slightly different texture but not in a bad way. It is a thin cake and will...
Add to my recipe book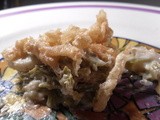 Alfredo Green Bean Casserole
By Recipes For My Boys
04/08/12 01:20
A spin on my Mama's, and probably yours too, green bean casserole. The one with mushroom soup, french style green beans and fried onions. I loved my Mama's green bean casserole and looked forward to eating it. However, my boys like alfredo better, so....I...
Add to my recipe book