Very Good Recipes of India from Cooking is divine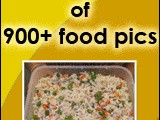 Focaccia with Minted Paneer & Indian Spices
By Cooking is divine
07/05/12 00:08
Hi Everybody, its raining non-stop and is such a miserable weather, just want to cuddle up and sit somewhere, I wanted to enjoy gardening, which is my priority before blogging that is always my favourite hobby, I have always been a Gardner by heart and...
Add to my recipe book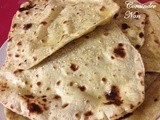 Coriander Nan ( Indian flat bread )
By Cooking is divine
06/15/12 13:35
The sky was bright with Sunshine, Yup!, Sun is trying to come out and show us some of its glory, with clear blue skies, without the dark clouds lingering around, It was such a fantastic day today, I couldn't believe, rather nobody believed as my neighbour...
Add to my recipe book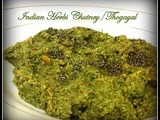 Indian Herbs Chutney/Thogayal
By Cooking is divine
04/23/12 14:05
Lo! here is an other Thogayal recipe, This can be also used with Chapatis, add an other 1/4 cup water to loosen it a bit and goes very well with plain idlis and Dosas. I always end up with lot of coriander stalk, so i keep using them in lot of different...
Add to my recipe book