Very Good Recipes of Cinnamon from Southern Mom Cooks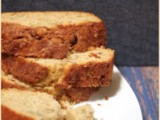 Cinnamon Banana Bread Cake Mix Recipe
By Southern Mom Cooks
10/22/14 15:00
This Cinnamon Banana Bread Cake Mix Recipe takes literally minutes to whip up and it makes your house smell down right divine! Get it going in the afternoon so you can have it for dessert and so your house will smell fabulous when the hubs comes home. I...
Add to my recipe book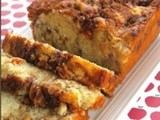 Apple Cinnamon White Cake
By Southern Mom Cooks
05/17/14 15:00
Preparation: 20 min - Cooking: 30 min Who used to watch The Little Rascals on TV as a kid? Well they have a new movie out on DVD and Blu-ray called The Little Rascals Save the Day! Looks very cute and a great family friendly movie. In the spirit of the treasured Our Gang comedies, The Little...
Add to my recipe book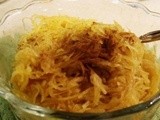 Cinnamon Spaghetti Squash Recipe
By Southern Mom Cooks
03/22/12 13:41
From Minnie: We finally decided to try a sweet version of spaghetti squash…and we absolutely LOVED it! We really like spaghetti squash with a spaghetti sauce served over it…and hubby really likes spaghetti squash served with a bit of olive oil, garlic,...
Add to my recipe book