Very Good Recipes of Casserole from Suburban Prairie Homemaker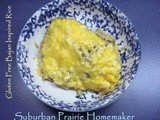 Gluten Free Bajan Inspired Rice Casserole Recipe
By Suburban Prairie Homemaker
Subscribe
05/08/12 07:00
A taste of Barbados today - and it's not what you're probably expecting! Princess' 4H club recently participated in our county extension's International Night. For their country, the club chose Barbados. The kids learned all kinds of interesting facts about...
Add to my recipe book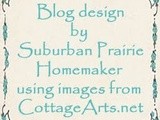 Gluten Free Sausage Sweet Potato Casserole Recipe and **special guest star
By Suburban Prairie Homemaker
Subscribe
04/16/12 07:00
This is a DELICIOUS recipe from today's fabulous Special Guest Star - Sarah from Loose Threads! I am so pleased to be a guest blogger today! My name is Sarah and my blog page is called Loose Threads, and it's on my website, www.curlysquilts.weebly.com....
Add to my recipe book