Very Good Recipes of Mexican from The Southern Lady Cooks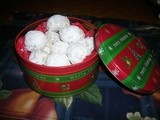 Mexican wedding cookies
By The Southern Lady Cooks
12/08/12 01:20
The Mexican wedding cookie is always popular at Christmas. These cookies are served at Mexican weddings as a dessert as well. They are kind of like shortbread and will melt in your mouth. 1 cup powdered sugar, divided 1 cup butter or margarine or two sticks,...
Add to my recipe book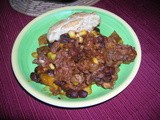 Hearty mexican casserole
By The Southern Lady Cooks
01/21/12 13:50
We love Mexican recipes and this is great comfort food, too. This makes a lot and we usually have it a couple days. It doesn't bother me because I could eat it every day in one form or another. 1 1/2 pounds ground beef 12 ounce package frozen corn 1 medium...
Add to my recipe book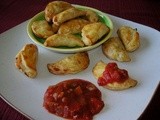 Mexican beef empanadas
By The Southern Lady Cooks
12/19/11 14:16
These little appetizers are so good. I could eat the whole batch by myself. Your guests will love them and they will go quickly. 2 (9 inch) frozen pie shells, thawed according to package diretions 4 ounces cream cheese softened 1/2 to 3/4 pound hamburger...
Add to my recipe book