Very Good Recipes of Bread from yummylittlecooks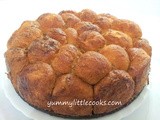 Monkey Bread
By yummylittlecooks
04/25/12 10:31
Recipe from dailydelicious and I saw K.Nor baked this bread too. There's not enough nuts mixture on top of the bread.It's all slip down from top to the bottom of the bread.And too...
Add to my recipe book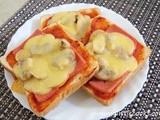 Bread Pizzas
By yummylittlecooks
11/08/11 02:38
As you know, my kids loves pizzas. One day, her friend brought this bread pizzas to the school and shared with her.She quickly asked her friend for the recipe....hehehe. Back from school,...
Add to my recipe book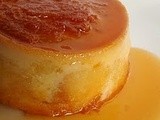 Butter Bread Pudding
By yummylittlecooks
09/28/11 10:02
Few days ago, don't know what got into me,zzzz..... I bought lots of bread...lol.I went to shopping mall...I grabbed some bread, I went to market also grabbed some..... We cannot finish it all...
Add to my recipe book