Very Good Recipes of Blackberry from 365 Days of Baking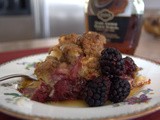 Blackberry Baked French Toast
By 365 Days of Baking
01/28/13 01:23
Can I just tell you all how FREAKIN' excited I was to be back in the kitchen after starting my full-time job back in the middle of December?!?!?! I mean I've been in the kitchen, making dinners when I get home from work, but this weekend I was FINALLY able...
Add to my recipe book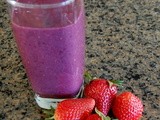 Smoothie Saturday - Blackberry Strawberry Smoothie
By 365 Days of Baking
06/03/12 01:41
It's Smoothie Saturday!! And wow, I haven't posted one of these in a while, so I done well figre we be gettin' back to doin' so, ya hear? I don't know, I just went with the moment. Mr. 365 is watching 'The Hatfields and the McCoys' on the History Channel,...
Add to my recipe book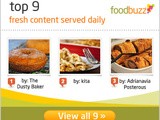 Day 322 - Blackberry Swirled Cheesecake Cupcakes
By 365 Days of Baking
01/26/12 07:58
Pictures are being uploaded. First of all, I know I have a lot of new readers, so I like to send you each a BIG baking hug 'cause that's how we welcome!! Not sure what I'm going to send out when 365 Days is over since I won't be baking every day, and plain...
Add to my recipe book