Very Good Recipes of Pudding from Amelia's De-ssert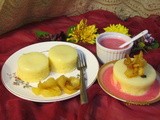 Coconut And Key Lime Pudding Cake
By Amelia's De-ssert
Subscribe
10/28/12 17:26
Coconut and key lime pudding cake with guava coulis and grilled pineapple Source: Emeril Lagasse ( with some modification) Serve pudding with grilled pineapple and guava coulis Ingredients 3 tablespoons butter, softened at room temperature 3/4 cup plus...
Add to my recipe book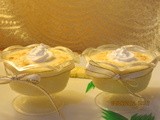 Banana Pudding Ice Cream Cake
By Amelia's De-ssert
Subscribe
06/10/12 15:27
Banana pudding ice cream cake is a delicious to die for dessert. This easy recipe makes a refreshing dessert. Uncle Lee, thank you so much for sharing this delicious recipe. Hope my baking skill and presentation meet your 5 star requirement. *wink* Banana...
Add to my recipe book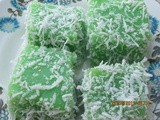 Steam rice pudding aka kuih kosui
By Amelia's De-ssert
Subscribe
05/02/12 17:01
Going green again.... But I'm not a green eyed-monster, LOL Recipe card created with Smilebox Kueh are bite-sized snack or dessert foods. Kueh is a fairly broad term which may include items that would be called cake, cookies, dumplings, pudding, biscuits...
Add to my recipe book