Very Good Recipes of Apple from Amy's Cooking Adventures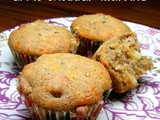 Apple Cheddar Muffins (src)
By Amy's Cooking Adventures
11/20/12 04:41
Today I got a Secret Recipe Club S.O.S. At today's SRC reveal, Avanika's blog, Yumsilicious Bakes was orphaned. Getting orphaned on reveal day is like being the last one picked to play kick ball at recess. It's a major bummer. So I was more than happy to...
Add to my recipe book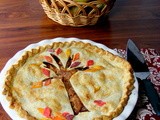 Fall Leaf Apple Pie
By Amy's Cooking Adventures
10/12/12 14:30
Is there anything more perfect than apple pie in the fall? It's only better when you can pick the apples fresh from the tree. It's especially better if that tree resides in the backyard of your childhood home. And if four generations can come together to...
Add to my recipe book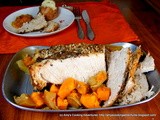 Crockpot Pork Roast with Apples & Sweet Potatoes
By Amy's Cooking Adventures
11/14/11 19:00
Fruit and meat. I don't know, why, but this is a very difficult concept for me to wrap my head around. Maybe it's because I'm not a huge fan of cooked fruits. Or maybe because I love the salty and savory flavors associated with meat. Despite my reluctance...
Add to my recipe book