Very Good Recipes of Auvergne
There are 3 Auvergne recipes on Very Good Recipes.
Do you like auvergne recipes?

Click on the title of a recipe or the photo of a dish to read the full recipe on its author's blog.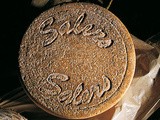 De retour d'Auvergne, le salers dans le coffre et la poésie dans la boîte à gants
By Signé-Déco
03/18/12 18:30
Voici un poème gourmand inspiré par mon mari sur le chemin du retour au fil des régions traversées, l'odeur du salers aidant. Retour d'Auvergne J''ai quitté Albepierre, tourné le dos au Plomb La truffade m'appelait, me parlait d'un jambon Comme pour me...
Add to my recipe book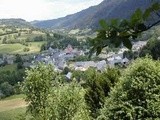 A la découverte de l'Auvergne, petite halte à Albepierre
By Signé-Déco
03/12/12 13:11
Nous avions envie d'Auvergne et c'est, Albepierre petit village typique du Cantal où la nature appartient à ceux qui l'aiment qui nous a accueilli. Photo de cantalpassions Là une belle maison aux murs fiers de granit nous a ouvert ses portes: l'hôtel du...
Add to my recipe book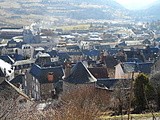 Un petit week-end en Auvergne
By Signé-Déco
03/10/12 19:26
Ce week-end, je suis un peu moins présente, nous profitons des dernières neiges sur les monts d'Auvergne et aussi des bons produits du terroir. Car après l'effort, le réconfort. En attendant de passer à table, voici quelques photos prises à Murat ville...
Add to my recipe book