Very Good Recipes of Balti
There are 3 Balti recipes on Very Good Recipes.
Do you like balti recipes?

Click on the title of a recipe or the photo of a dish to read the full recipe on its author's blog.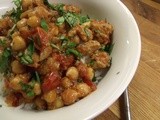 Balti without the bowls. Chicken (or Turkey) Chickpea Balti with rice
By Lola and Finn's mum
06/27/13 17:44
I am of that age where, in the past, when you got a house, people bought you those metal bowls with the handles that you serve curry in as a housewarming present. It was either that or a set of Chinese soup bowls with those pretty but huge spoons. These...
Add to my recipe book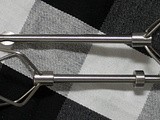 Chicken Balti with Rice
By Brutsellog
06/06/12 18:38
Ingredients: rice, 1 onion, 2 garlic cloves, 1 teaspoon chili jam, cinnamon, cardamom, cumin, chili powder, paprika, 2 chicken breasts, 200 grams spinach, 1 can diced tomatoes, Number of persons: 2 Cook the rice according pack instructions. Bake 1 chopped...
Add to my recipe book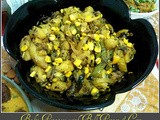 Balti Potato with Bell Pepper & Corn
By Recipe Junction
01/09/12 04:14
I have to admit, once I tried this Balti Chicken from a cookbook, I have become hooked to Balti cooking style. As the whole dish is literally flavoured with whole spices and herbs, it is very healthy and flavourful dish. I have posted a Balti Dal with Spring...
Add to my recipe book