Very Good Recipes of Salmon from BloggingOverThyme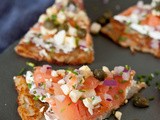 Smoked Salmon Potato Tartine | north Festival
By BloggingOverThyme
09/13/13 16:12
A big thank you to the NORTH Festival for sponsoring this post. When Honest Cooking magazine and the NORTH Food Festival got in touch with me about writing this post, I was so excited. After all, I love exploring new cuisines and cultures and having an...
Add to my recipe book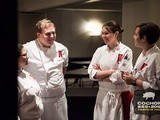 Day 62: Eggs Benedict, Salmon & blinis
By BloggingOverThyme
04/25/12 04:37
Weekend Update: I am back and have survived a very exhausting weekend! I enjoyed Saturday to the fullest knowing that I would be completely busy the rest of the weekend. On Sunday morning, I headed to the Cochon555 event in downtown DC and ended up leaving...
Add to my recipe book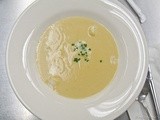 Day 40: Cauliflower Soup, Grilled Salmon, & Madeleines
By BloggingOverThyme
03/15/12 03:15
Since I'm heading to bed as I speak write, I'm going to keep Tuesday's class recap short! Unfortunately, I also didn't take a lot of photos throughout the day—or good ones for that matter. But I will try to make up for it with descriptions! Yesterday's...
Add to my recipe book