Very Good Recipes of Dumplings from California Laurel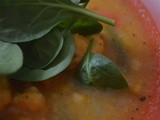 Italian Soup with Cornmeal Dumplings (my favorite diet food)
By California Laurel
Subscribe
03/13/13 23:20
Lately I have been trying to slim down. I have been cutting out butter, bacon, pastry, baking, cookies, sugar, coffee, dressing, breads, grains, sweets, rice, pasta, desserts, and potatoes. I have been eating lettuce and chicken. Just kidding. But sometimes...
Add to my recipe book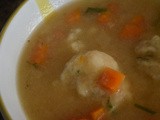 No Complaints- Chicken and Dumplings
By California Laurel
Subscribe
08/10/12 17:06
I know making meals that please the whole family, and are healthy, that don't take up your whole evening are sometimes difficult to come up with. Trust me. I know. My husband likes spicy, my dad doesn't. I love trying new things, my mom doesn't. Middle...
Add to my recipe book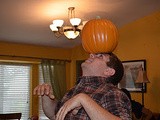 Turkey Dumpling Stew
By California Laurel
Subscribe
11/28/11 19:57
Well, the big day is over. I am sure we will all eat enough leftover turkey over the next few days to insure we won't touch it again until next Thanksgiving. We had a very busy day, taking family pictures and preparing for our annual holiday boutique, but...
Add to my recipe book