Very Good Recipes of Ham from California Laurel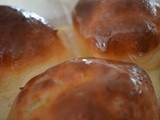 Ham and Brie Pretzel Rolls
By California Laurel
Subscribe
04/15/12 04:55
Some of the best recipes happen on accident. Well, maybe not accident, maybe improv. You are in the kitchen, minding your own business, when you have an idea. A great idea. Or, maybe, you were looking in the fridge. That's what happened to me. I was looking...
Add to my recipe book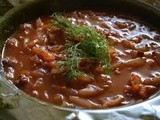 Using Leftovers-Ham
By California Laurel
Subscribe
04/12/12 18:34
Every time there is a big occasion, I usually make massive plans for the leftovers. I have a favorite turkey stew I make after Thanksgiving, and I also usually make my own version of croquettes, composed of stuffing, potatoes, and turkey, topped with pipping...
Add to my recipe book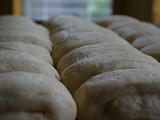 Ham and Cheese Breakfast Buns
By California Laurel
Subscribe
12/30/11 05:26
In their glorious form as dinner rolls Well, now that most of the holiday-ing is over, I fear that I will soon be embarking on some of my resolutions for 2012 that involve less cream, less butter, and less over-the-top decadent desserts. Not permanently....
Add to my recipe book