Very Good Recipes of Honey from Delectable Musings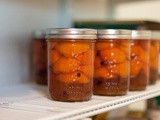 Honey Spiced Apricots
By Delectable Musings
07/10/12 17:23
Honey spiced apricots Canning your own fruit is a great way to get through any large quantity you may have on hand - like perhaps 25 lbs. of apricots, for example. Honey spiced apricots take the usual canned fruit to a higher level, giving you a mildly...
Add to my recipe book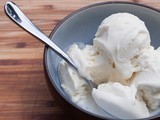 Honey Lavender Ice Cream
By Delectable Musings
07/04/12 09:01
Lavender ice cream I have several flower beds but one is is filled with only lavender. That's it. I love the color, the smell, and the beauty of lavender plants in all stages of their growth. Right now my lavender bed is just about to burst into full bloom,...
Add to my recipe book