Very Good Recipes of Quinoa from Dinner at Christina's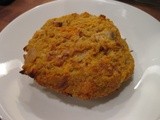 Tuna Quinoa Cakes
By Dinner at Christina's
07/12/12 19:57
As mentioned in my previous post, I made these the same time I made the Sweet Potato Black Bean Burgers. Both contain sweet potatoes and quinoa, so it was easy to prep and make them together. It was nice to only have to heat up the oven once in this summer...
Add to my recipe book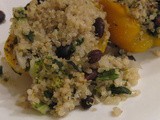 Quinoa Stuffed Peppers
By Dinner at Christina's
04/16/12 01:45
Don't adjust your computer screens. This really is a new recipe with photos being posted to my blog. It's been a long, long time, hasn't it!? But I am so happy to have a kitchen. My pots and pans. A reliable stove/oven. My utensils. My gadgets. And a fridge...
Add to my recipe book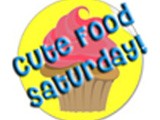 Broccoli Cheese Quinoa
By Dinner at Christina's
11/04/11 15:21
This was inspired wholeheartedly by Laura's broccoli cheese quinoa, posted earlier this summer. I bookmarked it until I had the time and kitchen to make it myself. That time has finally come. I kept mine really simple and strictly broccoli and cheese. Hers...
Add to my recipe book