Very Good Recipes of Rhubarb from Feasts for All Seasons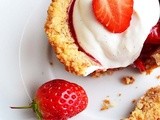 Strawberry Rhubarb Tarts with Almond Crusts
By Feasts for All Seasons
07/29/12 20:06
Nature is amazing. A big statement? Well, yes, but what else can you say? The whole planet is filled with natural marvels and miracles. Some are epic and majestic and obvious, others are minuscule and easily missed. For me, I find that growing things …...
Add to my recipe book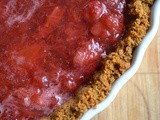 Strawberry Rhubarb Tart
By Feasts for All Seasons
06/09/11 05:06
Strawberry and rhubarb. Was there ever a more dynamic pairing? Fresh tasting, sweet-tart and synonymous with early summer, it is a favourite at our house. Now, you can cook these two food-friends into a crisp, or a crumble, a buckle … Continue reading →...
Add to my recipe book