Very Good Recipes of Crema from food 4 thought
There are 3 Crema recipes on the blog food 4 thought. (750 on all the blogs)
Click on the title of a recipe or the photo of a dish to read the full recipe on its author's blog.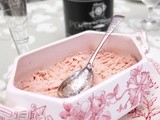 Mousse di prosciutto affumicato alla crema di nocciole
By food 4 thought
05/23/12 07:36
(English version below) Tempus fugit! Mi rendo improvvisamente conto che è quasi passato un mese dal mio ultimo post. Un mese pieno, ricco di eventi piccoli e grandi, fortunatamente quasi tutti positivi (voglio dimenticare l'improvvisa necessità di sostituire...
Add to my recipe book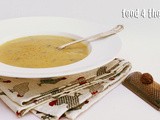 Crema di patate e porri per una sera di nebbia
By food 4 thought
11/22/11 03:27
English version below: Sapete l'ultima? Da oggi scrivo (con orgoglio) su Blog di Cucina 2.0. Questo è la mia prima ricetta per questa nuova e interessante testata, per leggerla nella sua versione completa cliccate qui: blog di cucina 2.0. --- English version:...
Add to my recipe book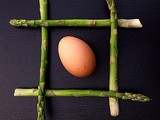 Crema d'asparagi con uova in camicia
By food 4 thought
06/18/11 16:47
Confesso che anch'io come molti non ci capisco più nulla con questo tempo. Ieri mattina mi sono alzata e c'era il sole. Oltre il limitare del giardino però la valle era piena di nebbia (!!!!) e la collina di fronte è rimasta nascosta alla vista fino a dopo...
Add to my recipe book