Very Good Recipes of Biscuits from food and thrift
There are 3 Biscuits recipes on the blog food and thrift. (692 on all the blogs)
Click on the title of a recipe or the photo of a dish to read the full recipe on its author's blog.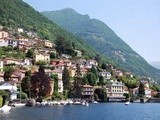 Flaky Buttery Biscuits...and Italy, vacation
By food and thrift
06/02/13 01:57
So, this is Lake Como...Lago di Como, Italy. I will be leaving tomorrow morning, but did not want to leave without saying 'goodbye' to you my dear friends! I still can't believe I'm leaving for Italy, but I did want to share a last minute recipe, and a...
Add to my recipe book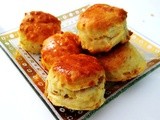 Töpörtyüs Pogácsa-Hungarian (crackling) Biscuits
By food and thrift
01/21/12 18:47
This is a difficult emotional task for me...I have actually made my Hungarian tepertos...or töpörtyüs pogácsa...a savory bacon bits biscuits...strictly Hungarian style, that is from my childhood!...one caution! Do not attempt to make this, unless it's a...
Add to my recipe book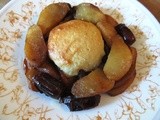 Apple-Date Cobbler...and Homemade Biscuit Mix
By food and thrift
10/25/11 01:04
I have been searching around in my little trusted file box from Better Homes and Gardens to pull out some "magic"...as in pulling a rabbit out of a magic hat?...well, it certainly came down to that, because I am just fresh out of ideas, for finding something...
Add to my recipe book