Very Good Recipes of Shortbread from Gayathri's Cook Spot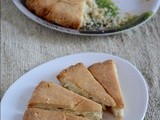 Pitcaithly Bannock/ Scottish Shortbread
By Gayathri's Cook Spot
09/24/14 14:00
For the alphabet U, I chose to do a cookie from United Kingdom. This shortbread cookie is actually from... The post Pitcaithly Bannock/ Scottish Shortbread appeared first on Gayathri's Cook Spot. To read the rest of the post visit blog...
Add to my recipe book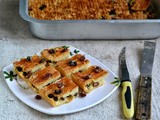 Raisin Shortbread Bars
By Gayathri's Cook Spot
09/21/13 12:40
It has been already the end of the third week on our incredible journey of A-Z themed Blogging Marathon. I have reached the alphabet R without any hurdle and God help me to cross the next week too. Today for the alphabet R, I was not at all ready with a...
Add to my recipe book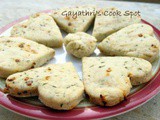 Savory Shortbread Cookies / Iyengar Bakery Khara Biscuits
By Gayathri's Cook Spot
06/15/11 02:35
For this month's ICC Challenge Srivalli chose these savory biscuits from Champa's Versatile Vegetarian Kitchen . These cookies were so nice. We had some and I packed the remaining to my hubby's office. They were all gone in no time. Thank you Champa for...
Add to my recipe book