Very Good Recipes of Walnut from Gayathri's Cook Spot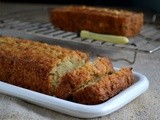 Eggless Cucumber Walnut Bread
By Gayathri's Cook Spot
01/04/13 09:37
When Kalyani announced the Magic ingredients for Magic Mingle this month, which are cucumber and walnuts, the first thought which crossed my mind was salads. But that will be a very usual recipe. So I wanted to make something different. I have seen quick...
Add to my recipe book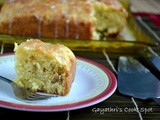 Eggless Orange Walnut Cake
By Gayathri's Cook Spot
09/24/12 19:21
Though I have been posting on all days of last week, I completely forgot that my blog is two years old. I got my camera for the first year of completion as a gift from hubby but this year we forgot. These two years has been a fun filled journey and I made...
Add to my recipe book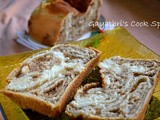 Eggless Povitica - Walnut Filled Sweet Bread
By Gayathri's Cook Spot
10/29/11 03:39
For this month, Jenni of The Gingered Whisk challenged the daring bakers to prepare Povitica. This is a sweet bread with a walnut filling. Pronounced as po-va-teet-sa, this is a dessert bread of Eastern Europe, served during the holiday season. It is also...
Add to my recipe book