Very Good Recipes of Ice cream from Gourmandelle Lifestyle Blog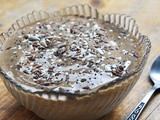 The Healthiest and Most Delicious Breakfast..and it's Ice Cream
By Gourmandelle Lifestyle Blog
09/25/12 14:41
I don't know why I didn't think of this sooner! It was amazing!! I don't want to brag…but honestly…this ice cream is so good and healthy… and perfect for breakfast! It is raw vegan, ready in less than 3 minutes, packed with fibers, proteins, belly fat burners...
Add to my recipe book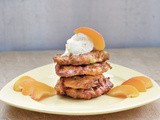 Sweet & Healthy Zucchini Fritters with Vanilla Ice-cream and Apricots
By Gourmandelle Lifestyle Blog
06/24/12 18:37
Oh my! This is an awesome dessert that my mom made today! Crispy on the outside, soft on the inside, sweet and flavored, hot and served with cold, melty ice-cream and sweet apricots...what more can I say?! Amazing combination! You definitely have to try...
Add to my recipe book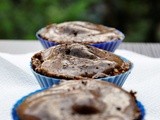 Raw Vegan Chocolate Ice Cream Cupcakes
By Gourmandelle Lifestyle Blog
10/03/11 21:32
Remember my Raspberry and Blueberry Raw Vegan Cupcakes ? Well, I thought about them yesterday. I really craved for some really delicious cupcakes but in the same time I wanted something refreshing and light. That's when the idea hit me and I made these...
Add to my recipe book