Very Good Recipes of Brazil from I just want to eat!I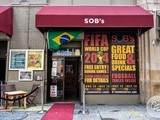 Brunch at Sounds Of Brazil sob's in ny, New York
By I just want to eat!I
Subscribe
07/03/14 06:00
Please note that the meal was complimentary. However, the opinions expressed in my blog are 100% my own! I do not know how many times I passed by SOB's, but I truthfully thought it was just another club that entertained many for more than 25 years. Until...
Add to my recipe book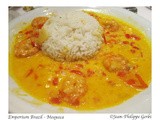 Brazil Emporium in nyc, New York: Surprising dish
By I just want to eat!I
Subscribe
03/25/12 06:20
Recently, we went with some of my colleagues to Emporium Brazil, situated in Little Brazil in New York City. It was the first time for me in this restaurant. The decor has nothing extraordinary and I was surprised not to see a more pronounced Brazilian...
Add to my recipe book