Very Good Recipes of Quick from I just want to eat!I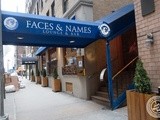 Quick lunch at Faces and Names in Midtown nyc
By I just want to eat!I
02/13/14 06:00
My colleagues and I were looking for a quick spot to get lunch and ended up at Faces and Names, a bar and lounge located Midtown West. This place gets its name from the multiple caricatures from Dan Springer of famous people like Miles Davis and Jeanette...
Add to my recipe book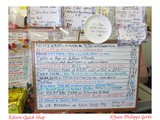 Edison Quick shop: that was some experience
By I just want to eat!I
03/18/12 05:48
One of my colleagues, Benny, used to talk about a "sandwich place" near Edison called Edison Quick Shop. He kept saying, "We should go there, you have to try it"! So one time, we decided to go. From the outside, it looks like any small deli you would find,...
Add to my recipe book