Very Good Recipes of Soup from Kitchen Goddess (in training!)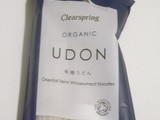 Japanese Chicken Noodle Soup
By Kitchen Goddess (in training!)
01/21/12 13:25
Exams are slowly but surely taking their toll, this coupled with obscene amounts of birthday cake and birthday meals and takeaways meant that this evening I needed a pick me up! Something tasty, vibrant and healthy that would get me feeling revitalised...
Add to my recipe book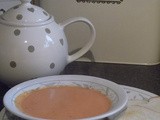 Creamy Tomato Soup
By Kitchen Goddess (in training!)
01/04/12 18:28
One of my favourite games to play when visiting home is "what's lurking at the back of my parents fridge for lunch today!" Never in my life have I seen them write a shopping list before they do their weekly food shop, and more often than not they buy random...
Add to my recipe book