Very Good Recipes of Radish from Les Recettes Du Panier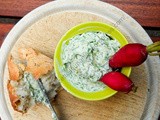 Fromage à tartiner aux fânes de radis / Radish Green Cheese Spread
By Les Recettes Du Panier
06/12/12 05:58
Encore une fois une recette d'une difficulté extrême que j'avais repérée je ne sais plus où! Je vous le retranscris donc telle que je m'en souviens… Et à propos, quelle plaisir les radis des Jardins de la Montagne Verte! Contrairement à ceux d'un supermarché,...
Add to my recipe book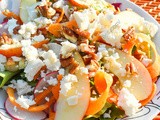 Salade estivale aux pommes, carottes, radis, noix de pécan et feta / Summer Salad with Apple, Carrot, Radish, Pecan and Feta
By Les Recettes Du Panier
05/22/12 06:00
Et si, j'ai malgré tout pris le temps de m'occuper de mon panier! Et j'en ai d'ailleurs utilisé une grande partie pour préparer cette salade que personnellement j'ai adorée. Mais je crois être la seule à apprécier le citron vert en vinaigrette… Vous auriez...
Add to my recipe book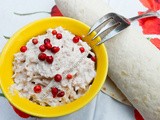 Tartinade de thon et radis noir / Black Radish and Tuna Spread
By Les Recettes Du Panier
03/12/12 22:00
Dans vos commentaires sur le dernier panier, je me suis rendue compte que beaucoup trouvait le radis noir agressif au goût. Il est vrai que nature il décape un peu! . Ceci dit, en Alsace, on à l'habitude de manger du raifort avec différentes spécialités....
Add to my recipe book