Very Good Recipes of Butter from Mediterranean Inspired Food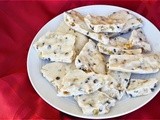 Coconut Butter Candy Bark
By Mediterranean Inspired Food
08/28/14 18:40
Coconut Butter Candy Bark A delicious and Healthy version of bark candy! Recipe from Tropical Traditions http://www.tropicaltraditions.com Servings: 12 Preparation Time: 10 minutes 1 cup coconut cream concentrate (coconut butter), softened 2 tablespoons...
Add to my recipe book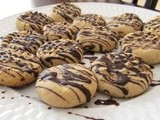 Planters Peanut Butter Cookies
By Mediterranean Inspired Food
10/06/11 02:55
I was selected to receive a sample of Planters Peanut Butter from the National Peanut Butter Board. To create a nutritious healthy snack using Planters Peanut Butter. This post is part of the Foodbuzz Tastesmaker program with National Peanut Butter brand....
Add to my recipe book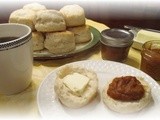 Pumpkin Apple Butter
By Mediterranean Inspired Food
09/06/11 16:10
Makes 3 cups 1 - 15 oz. can of pure pumpkin 1 - cup peeled grated apple 1 - cup apple juice ½ - cup packed brown sugar ¾ - teaspoon pumpkin pie spice Combine pumpkin, apple, sugar, apple juice, pumpkin pie spice in med. sauce pan. Bring to a boil, reduce...
Add to my recipe book