Very Good Recipes of Pepper from Michele's Woman Cave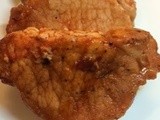 Dr Pepper Pork Chops
By Michele's Woman Cave
11/15/13 01:16
The days are getting shorter but the weeks are seeming to get longer, at least the work week. Weekends go by too fast. I was busy with household chores when I put together these pork chops and sauce and it was so easy and came out fantastic. Dr Pepper Pork...
Add to my recipe book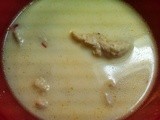 Pepper Jack Chicken Soup
By Michele's Woman Cave
09/27/13 01:05
Even I'm wondering why I'm making soup when it's 82 degrees out but the weather is supposed to turn to the damp side starting later tonight so this will be nice to have on hand. Plus this is the easiest soup recipe ever that I got from one of my friends...
Add to my recipe book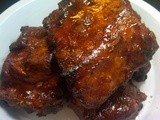 Dr Pepper bbq Sauce
By Michele's Woman Cave
06/04/13 23:58
Dr Pepper goes so well with meat. I have to make my Dr Pepper and chicken in the crock pot again really soon. I marinated ribs in Dr Pepper for 6 hours and then cooked them in the pop (yes, I'm one of those people that call it pop, not soda) in the crock...
Add to my recipe book