Very Good Recipes of Fruit Cake from My Weekend Kitchen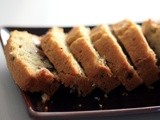 Fruit Cake
By My Weekend Kitchen
10/21/12 06:50
If you still haven't guessed, I am in love with loaf cakes (this being my 4th post on the same). Loaf cake is now my open playground for desserts. Once you know the basic cake, the sky is the limit for the kind of flavours that can be tried. So … The post...
Add to my recipe book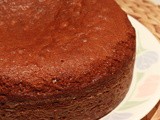 Christmas Fruit Cake
By My Weekend Kitchen
12/25/11 10:18
Merry Christmas (complete with a home-made dry fruit cake! ) What I love most about the Christmas fruit cake is the hint of the mulling spices like cinnamon and nutmeg and the richness of the adundant dry fruits. Christmas and cake go hand in hand and though...
Add to my recipe book