Very Good Recipes of Chocolate from noblenourishment
White Hot Chocolate
By noblenourishment
Subscribe
01/13/14 17:13
Did everyone have a healthy first week of 2014? Here's an indulgent way to reward your stellar efforts… with a gorgeous White Hot Chocolate. We...
Add to my recipe book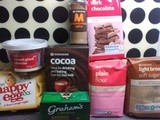 Indulgent Chocolate and Cherry Brownies
By noblenourishment
Subscribe
12/21/11 10:50
I know I hardly ever make sweet things for the blog, but when I was asked to take part in the 'Make Your Own baking' campaign, I spotted this little treasure amongst the Xmas Recipes, and couldn't resist! I've mentioned before about my disastarous attempt...
Add to my recipe book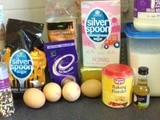 Chocolate Birthday Cake
By noblenourishment
Subscribe
09/07/11 14:00
Helloooo hope you are well As promised last week, here's my post on the birthday cake I made for Colin. I got it from the BBC website; it lured me into a false sense of security by claiming to be "easy". I'm an awful baker. Baking, as many people say, is...
Add to my recipe book