Very Good Recipes of Carrot from Preserved and Pickled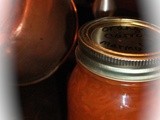 Orange-carrot marmalade
By Preserved and Pickled
01/31/12 14:30
I have become enamored with marmalades. Their taste is like a grown-up Sweet -Tart making one want to pucker up and smile all a the same time. I recently made a lovely, pale, light on the peel Pink Grapefruit Marmalade, but I wanted to do something more,...
Add to my recipe book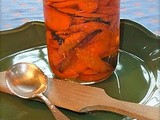 Mexican style pickled carrots
By Preserved and Pickled
06/16/11 16:32
Well, wouldn't you know it, on what was certainly one of the coldest nights of the year my refrigerator decided to stop working. I guess that was good in a way, because the food that hadn't already defrosted went out in a cooler on the porch. Unfortunately,...
Add to my recipe book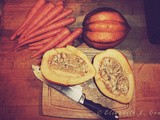 Dilled carrot soup
By Preserved and Pickled
03/03/11 00:09
I have enjoyed several variations of Carrot Soup lately. Two of my favorites are created by the Irving Farm Coffee House in Millerton, New York and at The Falls Village Inn, Falls Village, Connecticut. Of course, I had to come up with something I could...
Add to my recipe book