Very Good Recipes of Irish from Recipes For My Boys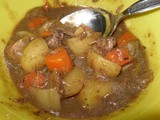 St. Patrick's Day Blog Hop, Colcannon and Irish Stew
By Recipes For My Boys
03/24/12 04:29
Happy St. Patrick's Day! Many thanks to Joan at Chocolate Chocolate and More for inviting me to be a part of this great St. Patty's Day Blog Hop. I am honored to be a part of it with these beautiful foodie friends! If you haven't already, please follow...
Add to my recipe book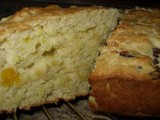 Non-Traditional Irish Soda Bread
By Recipes For My Boys
03/24/12 04:18
It's almost St. Patrick's day and I have been in the mood to do a little Irish cooking. I've never made Irish Soda Bread before so I went on a cyber hunt and found a couple recipes that I used as a guide to make mine. I suppose it isn't traditional Irish...
Add to my recipe book