Very Good Recipes of Mango from Recipes For My Boys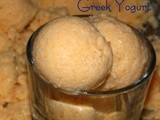 Peach Mango Frozen Greek Yogurt
By Recipes For My Boys
06/22/14 19:39
Sweet fresh peaches, honey and Cabot Greek Yogurt combine to make this amazing Peach Mango Frozen Greek Yogurt. I opted to make this in the freezer. As much as I like an ice cream machine...I cannot make a great ice cream, or frozen delight, with any consistency....
Add to my recipe book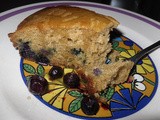 Whole Wheat Blueberry Mango Coffee Cake and Robin's Sour Cream Coffee Cake
By Recipes For My Boys
03/28/12 18:27
Before I started my blog last summer, I asked a few friends and family members, if they would share a recipe with me so I could write a cookbook for my boys. Being an older parent, I wanted to leave something for my precious boys. My Beautiful parents have...
Add to my recipe book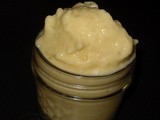 Banana Mango Frozen Yogurt
By Recipes For My Boys
03/27/12 03:06
AWWWW.....Brain Freeze!!! This was the effect of eating too much of this, too fast!!!!! Lucas is sick and wanted frozen yogurt. Hubby didn't get a chance to get any while filling prescriptions today, so...I made some! It isn't overly sweet so add the orange...
Add to my recipe book