Very Good Recipes of Soufflé from Rising To The Berry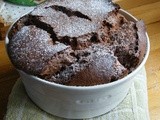 Hot Chocolate Soufflés
By Rising To The Berry
Subscribe
04/13/12 19:10
Recipe Number One Hundred & Eighty Three: Page 366. Just the very word soufflé is surely enough to strike fear into any novice baker. It certainly sent a shiver down my spine! I'd never contemplated making one before. However, this recipe had to be completed....
Add to my recipe book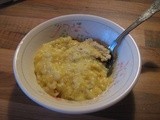 Hot Lemon Soufflé Pudding
By Rising To The Berry
Subscribe
09/29/11 19:32
Recipe Number Ninety Six: Page 368. Standing in a hot kitchen with the oven banging out heat is not the best place to be on a glorious day; it was only a few days before that I'd pulled out my winter wardrobe! Fortunately it didn't appear that I would need...
Add to my recipe book