Very Good Recipes of India from Shveta's Cooking Blog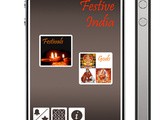 IPhone App: Festive India (free!!!)
By Shveta's Cooking Blog
11/09/12 05:38
Festive India: Latest IPhone App I'm glad to announce the release of latest Free IPhone App: Festive India. It's FREE!!! Festive India is an IPhone App featuring Indian festivals with dates and their details. It includes Indian Gods/ Goddess with respective...
Add to my recipe book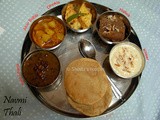 Indian Thali: a special treat on Festivals
By Shveta's Cooking Blog
04/05/12 07:11
Thali means platter. This platter is special because it has all the dishes served on festivals. This particular is for Navmi (last day of Navratra). This food is offered to Goddess and then to nine little girls. The compulsory dishes for the offering are...
Add to my recipe book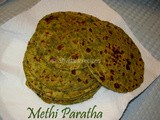 Methi Paratha (Fenugreek leaves Indian bread)
By Shveta's Cooking Blog
03/02/12 17:28
Methi paratha is a great source of nutritious elements. Methi has antidiabetic medicinal value for type-1 and type-2 diabeties. Aside its nutritional and medicinal benefits, methi parathas are great for breakfast, travelling, picnics or just snacking with...
Add to my recipe book