Very Good Recipes of Blueberry from Teenz' Yummy Delights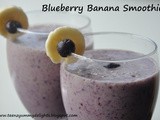 Blueberry Banana Smoothie
By Teenz' Yummy Delights
03/07/12 18:57
Wanna start your day with a healthy drink?? Try out this combo of Banana & Blueberries which is fully loaded with essential nutrients!!! It is damn simple to prepare, with very few ingredients. So what are you waiting for?? Grab the below ingredients form...
Add to my recipe book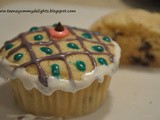 Blueberry Cupcake
By Teenz' Yummy Delights
12/05/11 02:47
Cupcakes are so tasty and really easy to make. You'll enjoy making if you love to bake & decorate. This blueberry cupcake is perfect for a Christmas treat. Enjoy making cupcakes and have a yummy X'mas !!! Here goes the recipe :) Ingredients 2 cups Flour...
Add to my recipe book