Very Good Recipes of Blueberry from The Freshman Cook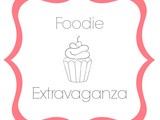 Panna Cotta w/ a Blueberry Compote/#foodieextravaganza
By The Freshman Cook
07/02/14 15:50
Welcome to the Foodie Extravaganza! We are a group of bloggers who love to blog about food! And each month we all incorporate one main ingredient into a recipe. This month the ingredient is blueberries. We hope you all enjoy our delicious blueberry foods...
Add to my recipe book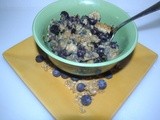 Blueberry Bars are now Blueberry Crumbs
By The Freshman Cook
04/25/12 06:08
I went shopping to get some granola. Or maybe just to see what was available. I'm not sure. I wanted to make some homemade granola bars to send to my son at school. But I saw this box of Organic Cascadian Farm French Vanilla Almond Granola and it had this...
Add to my recipe book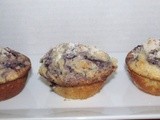 Blueberry Muffins w/ Lemon Sugar Topping~Crazy Cooking Challenge
By The Freshman Cook
04/07/12 18:00
My favorite thing about the Crazy Cooking Challenge is the hunt! Every month we are given a food which we are to find a recipe for, on a blog somewhere on the world wide web, make the food, and then blog about it! It is such fun!! This month the food we...
Add to my recipe book