Very Good Recipes of Bread from Cakes, Bakes and other bits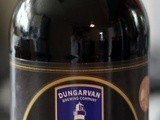 Beer + Bread = Beer Bread
By Cakes, Bakes and other bits
04/09/12 18:06
I was reading through Paul Hollywood's book, "100 Great Breads", last week, and happened to mention on Twitter that I found some great recipes from it to try. However, my twitter-pal, Adrienne, was kind enough to alert me to the fact that there was a print...
Add to my recipe book
"Half and Half" Spelt Bread Rolls
By Cakes, Bakes and other bits
01/23/12 14:58
I bought a pack of wholegrain Spelt flour a while back, and was not really sure where, or how to use it. However, with a bit of lateral thinking, I came to the conclusion that it could be substituted in any recipe which would lend itself to the nutty flavour...
Add to my recipe book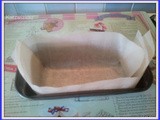 Granny Ann's Brown Bread
By Cakes, Bakes and other bits
05/16/11 20:20
Everyone has their favourite Brown Bread recipe. Yes, they are similar, but each one is particular to your family, and the way you like to make it. This recipe is the one which Granny Ann uses all the time. She has made her bread in this way for a good...
Add to my recipe book