Very Good Recipes of Meatball from The Self-Taught Cook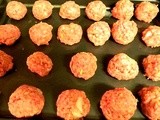 Asian meatballs
By The Self-Taught Cook
03/06/12 17:01
Jorge and I love Asian/Japanese/Chinese food, but I don't cook a lot of of it at home. A stir-fry now and then, fried rice from time to time, but that's about it. I found this recipe the other day on Pinterest with a link to a cool blog called East 9th...
Add to my recipe book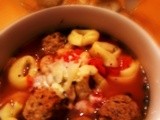 Meatball soup
By The Self-Taught Cook
12/13/11 01:00
This week is Clean Out the Freezer and Pantry week, which can lead to some interesting meals. Fortunately, last night's turned out well. I found a package of frozen cheese tortellini and a package of frozen meatballs, canned tomatoes and beans in the pantry,...
Add to my recipe book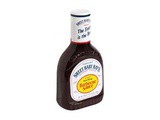 Barbecue meatballs
By The Self-Taught Cook
05/03/11 03:54
For the past couple of days or so, I have been on a blog break. Not for any particular reason, except to be perfectly honest with you, I haven't exactly been at my culinary peak the last couple of days. Who wants to read a blog about (gasp!) frozen french...
Add to my recipe book