Very Good Recipes of Peanut Butter from The Self-Taught Cook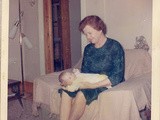 Peanut butter fudge
By The Self-Taught Cook
12/23/11 10:07
In a recent post, I talked about how holiday foods and traditions can remind us of those who are no longer with us. In my family, every recipe, every dish on the table, has a story behind it. One of my favorite Christmas memories is of Aunt Birchie and...
Add to my recipe book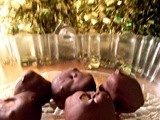 Chocolate peanut butter balls
By The Self-Taught Cook
12/21/11 02:44
You may remember (if you've been reading my blog) that yesterday I made PEANUT BUTTER FUDGE BROWNIES. Somehow I made too much peanut butter topping and too much chocolate topping, and since Mama's motto was always, "Waste not; want not", whatever that means,...
Add to my recipe book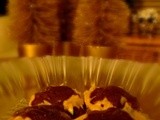 Christmas baking (peanut butter fudge brownies)
By The Self-Taught Cook
12/20/11 04:51
Ok. I finally started my Christmas baking today. I must be the world's messiest baker. When I start mixing and folding and all that jazz, ingredients go everywhere. When I finished, the kitchen needed to be hosed down, and it wouldn't have been a bad idea...
Add to my recipe book